Welcome
Please browse products from the collections below.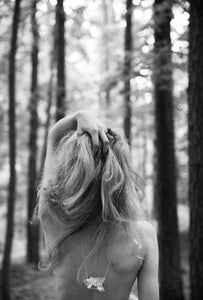 The Paper Art Collection
A sculptural collection containing only unique pieces, where art, fashion and durability are united. Beautiful to wear as jewellery on the body but also fantastic to hang on the wall. Note the interesting structures and the shadows from the folds.
"It's a process where I freely sculpt paper pulp and different types of organic paper. I then cast these 3D sculptures in silver and bronze. The final product is simply wearable art."
The Paper Art Collection